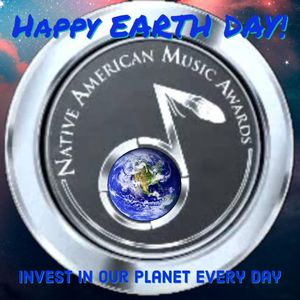 It's Now Or Never!
This is the moment we can change it all. It begins today, with Earth Day and Every Day. We ask that you set a time set aside to join us in celebrating the Earth. As stewards of this planet, please continue to protect the environment, and promote better conservation for all. We are in a critical period. Just read the most recent Climate Crisis Reports which are startling.
The Time is Now. 
Look at Today's Google's Doodle: a time-lapse image showing the effects of climate change on a landscape.
What Are the main causes of climate change?
Greenhouse Gas Emissions, Humanity's increased use of fossil fuels, and Deforestation. Fossil fuels are; coal, oil and gas to generate electricity, run cars and other forms of transport.  Deforestation because living trees absorb and store carbon dioxide.  We need to protect our trees and plant more.
What can we expect from Climate Change? 
Increasing land and ocean temperatures, sea level rise, melting ice and glacier retreat and extreme weather. Increased heat, drought and insect outbreaks, and increased wildfires. Declining water supplies, reduced agricultural yields, health impacts in cities due to heat, and flooding and erosion in coastal areas are additional concerns.
When can this happen?
It is happening right now. Read the United Nations Report:  "A Race We Can Win"
https://www.un.org/en/un75/climate-crisis-race-we-can-win
What We Can Do? 
While science tells us that climate change is irrefutable, it also tells us that it is not too late. This will require fundamental transformations in all aspects of society — how we grow food, use land, transport goods, and power our economies. Here's Ten Simple Things We Can Do:
Ten Simple Things You Can Do to Help Protect the Earth
Reduce, reuse, and recycle. Cut down on what you throw away

Volunteer. Volunteer for cleanups in your community

Educate on the importance and value of natural resources 

Conserve water and run off into the Ocean

Choose sustainable. 

Shop wisely. Use less plastic.

Use long-lasting light bulbs.

Plant a tree.

Don't Put Chemicals into our Waterways

Bicycle  More
For More, Visit: https://oceanservice.noaa.gov/ocean/earthday.html
The theme for this year's event is "Invest in Our Planet." Consider creating your own Call To Action through music to help us all invest in our planet and invest in our children's future.  
Our next Awards show in November 2022 will be dedicated to Our Mother Earth. Details To Follow.
The Time is Now! 
For More Information Please visit:
https://news.un.org/en/story/2022/04/1115452
#CallToAction
#InvestInOurPlanet
#EarthDay2022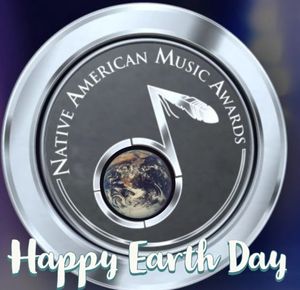 IT IS UP TO US! WE MUST MAKE SIMPLE CHANGES NOW!
On behalf of the Native American Music Association, we would like to state we stand behind the urgency of a Climate Crisis warnings. More than ever, our original stewards of this land and the Indigenous perspective is much needed to be heard. We must make environmental changes now, each and everyone of us.
The Native American tribes of North America; the Lakota, the Hopi and the Seneca  have made attempts to warn the world.  This was not done in an attempt to create fear for the public but to enhance the credibility of the experts as well as; Al Gore, Chief Oren Lyons, Chief Arvol Lookinghorse's concerns.
As citizens of the Earth, it is the indigenous understanding and connection that recognizes us all as offspring of the Earth. She  is literally our Mother and as such we have a responsibility to care for her. The fact that we haven't brings us to another concern, what does the near future hold for our children and their children? A truly bleak future can await them.  
We are all connected. We are all related. Since creation. And the Indigenous people are the Stewards of this Earth. What they have warned, the experts and reports are now proving. All systems are showing drastic climate change that is aiming toward catastrophic if we don't make a change now!
World Hurtling To Climate Danger Zone, Major Report Warns
4/5/2022
IT'S NOW OR NEVER!
CBS News has a UN report about the Climate Crisis. It basically says that if "WE" don't reduce carbon emissions by 50% by 2030 (8 years), we cannot stop the catastrophic events from occurring.
https://www.cbsnews.com/news/climate-change-un-report-governments-business-lying-efforts/
Temperatures on Earth will shoot past a key danger point unless greenhouse gas emissions fall faster than countries have committed, the world's top body of climate scientists said Monday, warning of the consequences of inaction but also noting hopeful signs of progress.
WHAT CAN WE DO?
1) Get off Fossil Fuels - Move To Renewables
2) Protect Nature - Destruction of Nature is #2 Cause of Carbon Emissions
3) Invest in Carbon Removal Technologies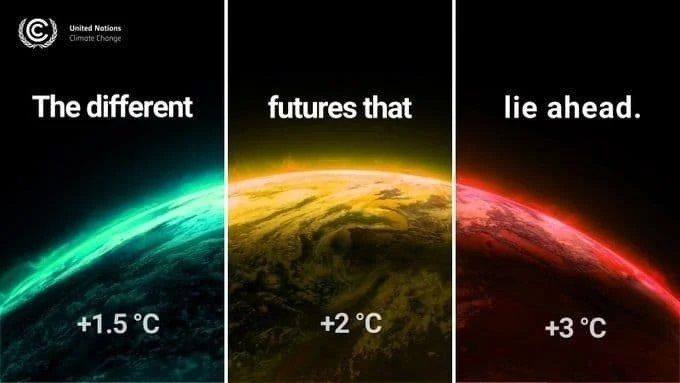 On August 8, 2021, the United Nations' Intergovernmental Panel on Climate Change (IPCC) released its first assessment of climate science since 2013. The news was not good. The report stated that this past decade was the hottest in 125,000 years and that the atmospheric carbon levels are the highest in at least 2 million years. Glaciers are melting faster than any time in over 2,000 years, and ocean levels are rising at twice the rate since 2006.
https://www.dogonews.com/2021/8/23/un-climate-report-urges-immediate-action-on-climate-change
Figure 1. Temperatures in the Contiguous 48 States, 1901–2020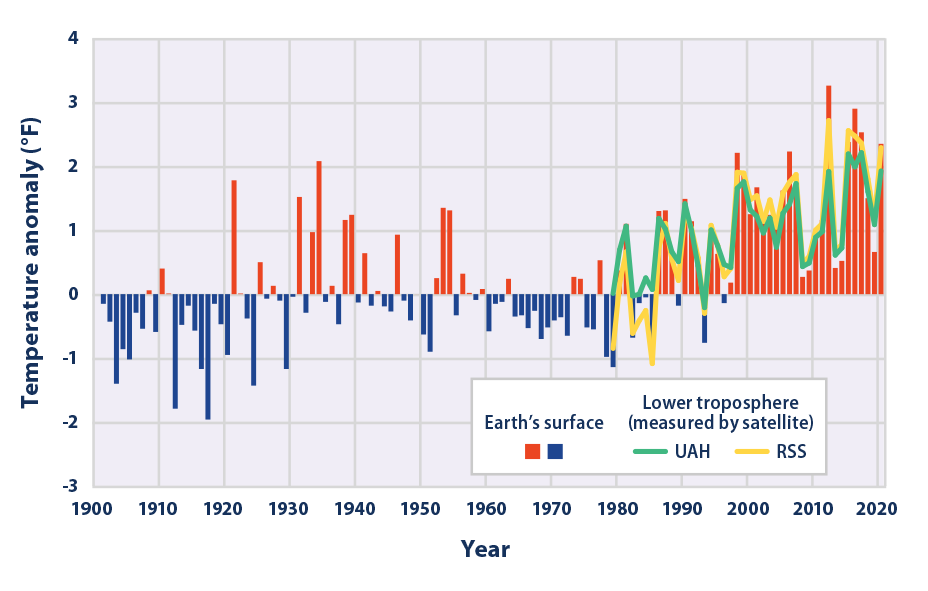 Environmental Protection Agency
https://www.epa.gov/climate-indicators
HUMANITY IS OUT OF BALANCE
HELP KEEP THIS LAND ALIVE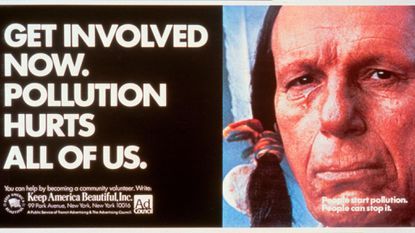 Iron Eyes Cody, although Italian, and father of adopted son, Robert Tree Cody made a lasting impact in a television commercial as the Crying Indian. Although he wasn't Native American, the ad campaign had a tremendous effect back in the 1970's. And it's no less relevant today.
"The Crying Indian" was a public-service announcement from Keep America Beautiful, an organization dedicated to reducing litter in the United States. It showed a man in Native American garb rowing a canoe through pollution-fouled waters, past factories spewing gasses into the air, and arriving on a beach covered with litter. He then stands by a roadside as somebody in a passing car throws litter out the window, the garbage landing at the Native American's feet. He turns to the camera, a single tear falling down his cheek.
The narration, in its entirety: "Some people have a deep, abiding respect for the natural beauty that was once this country … and some people don't. People start pollution, people can stop it."
The commercial launched in 1971, during the nascent environmental movement. This was shortly after the Environmental Protection Agency was created, signed into law by President Richard Nixon  And it arrived as the nation was reckoning with decades of environmental degradation.